First aid sessions staged in city centre
Birmingham's citizens have been learning how to become the difference between a life lost and a life saved during free first aid awareness sessions.
Birmingham City Council's Resilience Team held the sessions in partnership with St John Ambulance. 
One visitor to the sessions said, "Very good having a drop in session.  It should be done more often! If people know what to do in an emergency it will save lives.  Well done to the staff!"
A second round of the special hour-long sessions are being held outside the city's Indoor Market on Saturday (September 4) and members of the public are invited to drop in and learn some basic skills that could make the difference between life and death.
A training team from St John Ambulance will be going through the five ways to make a difference, including the recovery position, basic resuscitation and dealing with severe bleeding*.
The drop in sessions will be taking place between 11am and 2.30pm and offered on a first-come first-served basis. Each session can accommodate up to 60 people.
Birmingham Resilience Team along with St John Ambulance and officers from West Midlands Police and West Midlands Fire Service will be on hand to discuss other ways to deal with unexpected emergencies.
Visit the Birmingham Resilience Team marquee as follows: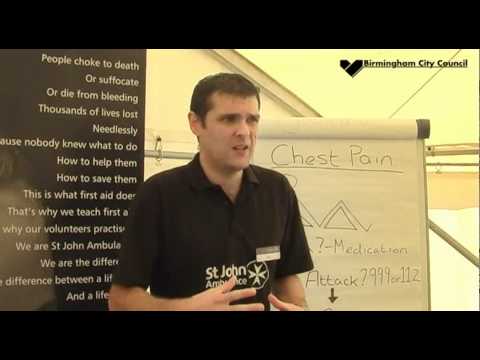 Comment on this Article